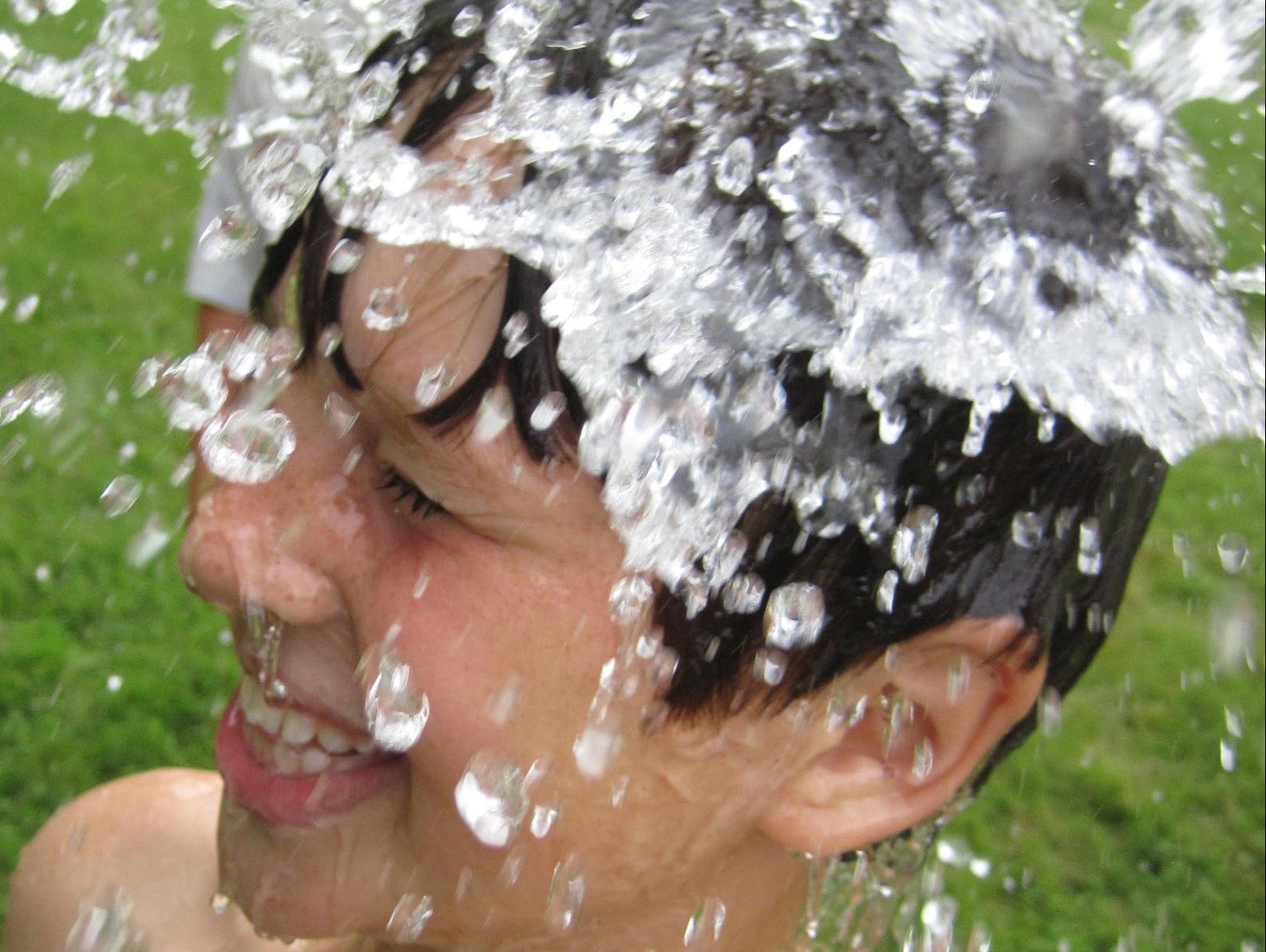 Winter transforms Coutts from a summer camp into a busy winter wonderland where schools from across the NEK bring their students to enjoy cross-country skiing, snowshoeing, building Quinzhee shelters, tracking, indoor climbing, and lots of other winter fun. It's also the time when we reach out to last summer's camp staff and begin planing the upcoming summer. From campers to staff to weather (and even Covid), last summer was amazing and has us all very much looking forward to summer 2022. For those of you also looking ahead to this coming summer, check out the Camp page of our website for a detailed listing of our Summer 2022 camp offerings and registration form.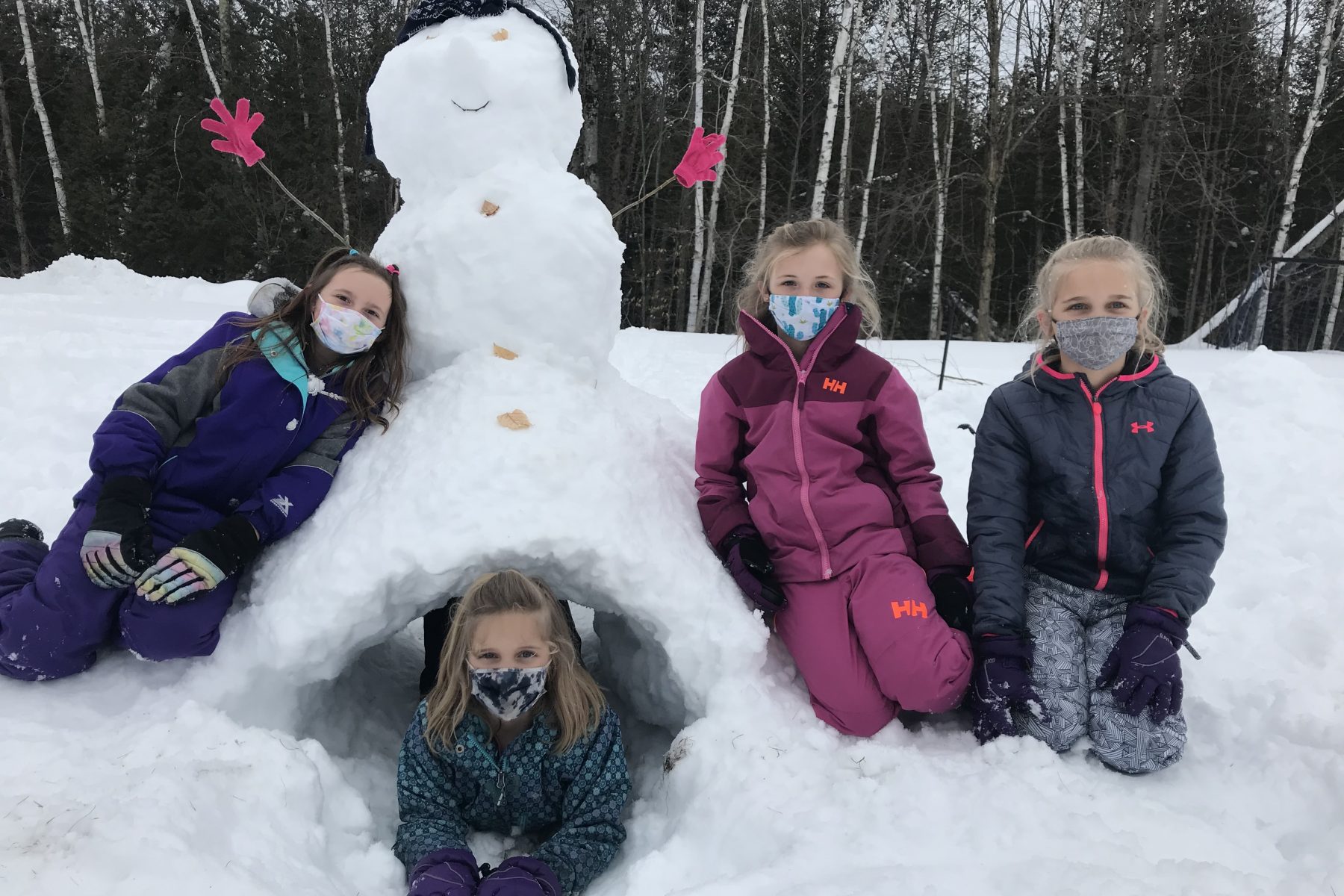 February 21-24 for ages 5-13, 8:30-4pm daily. Cost is $35/day or $125 for all 4 days. Spend time outdoors building epic snow forts and sculptures, cooking over a fire, skiing, exploring the woods on snowshoes, playing games like camouflage and man hunt then head indoors for some indoor rock climbing, dodgeball, floor hockey, crafts and much more. Pack a large lunch and snacks, water bottle, extra dry clothes, winter outdoor gear each day as we will be busy! Email Jason Brueck to register today space is limited. programs@siskinea.org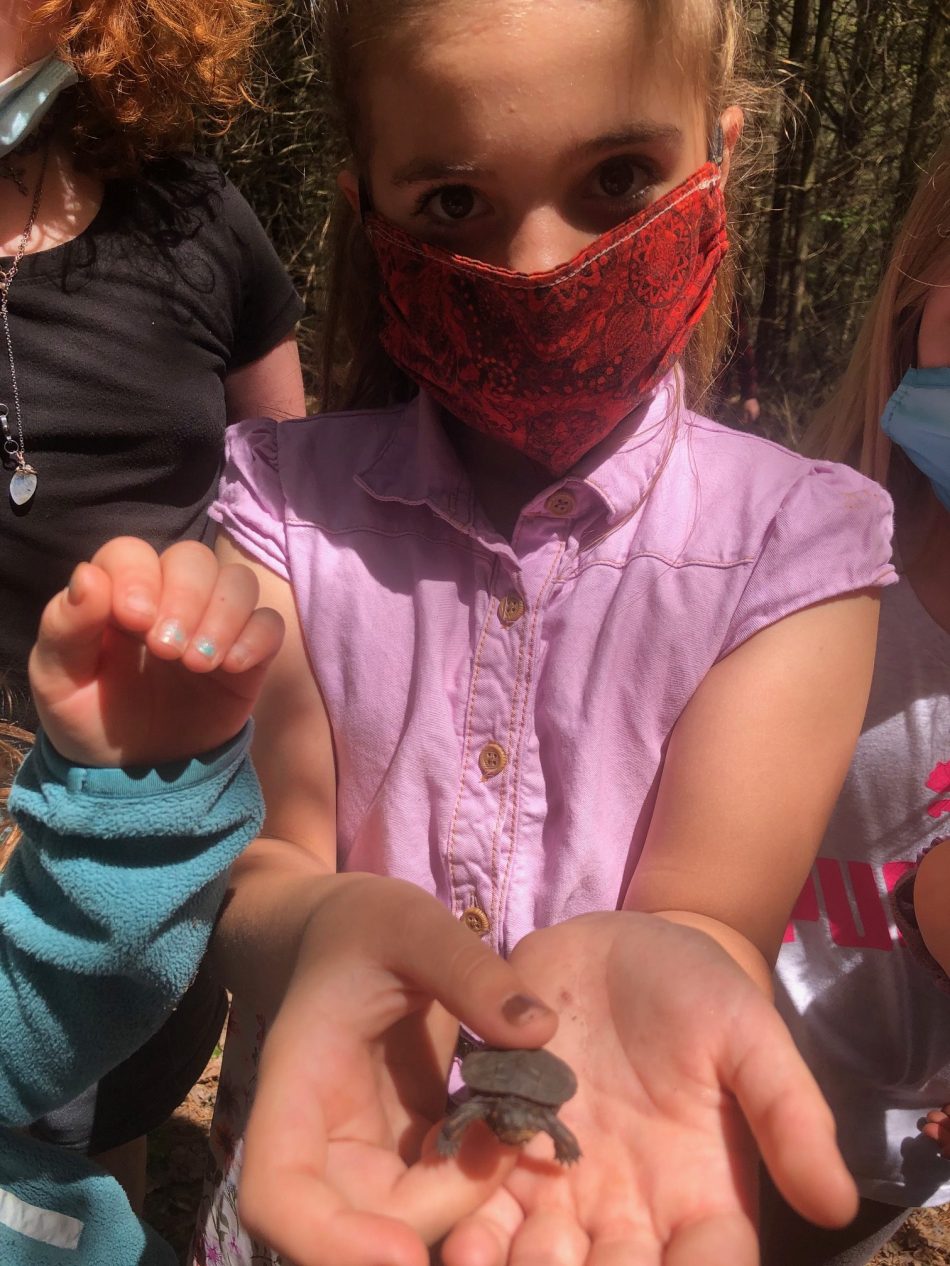 Figuring out the best way to keep kids healthy, safe, and fully engaged as learners over the last 20 months of Covid has presented some real challenges for schools. With a diverse array of outdoor science, survival, and adventure programs and strong relationships with NEK schools, we have been fortunate been a part of solving that challenge. While we were bummed to not be able to see the smile beaming behind the mask, unexpected discoveries like this newly hatched painted turtle in the woods around Coventry Village School have kept us and lots of curious kids engaged despite Covid.