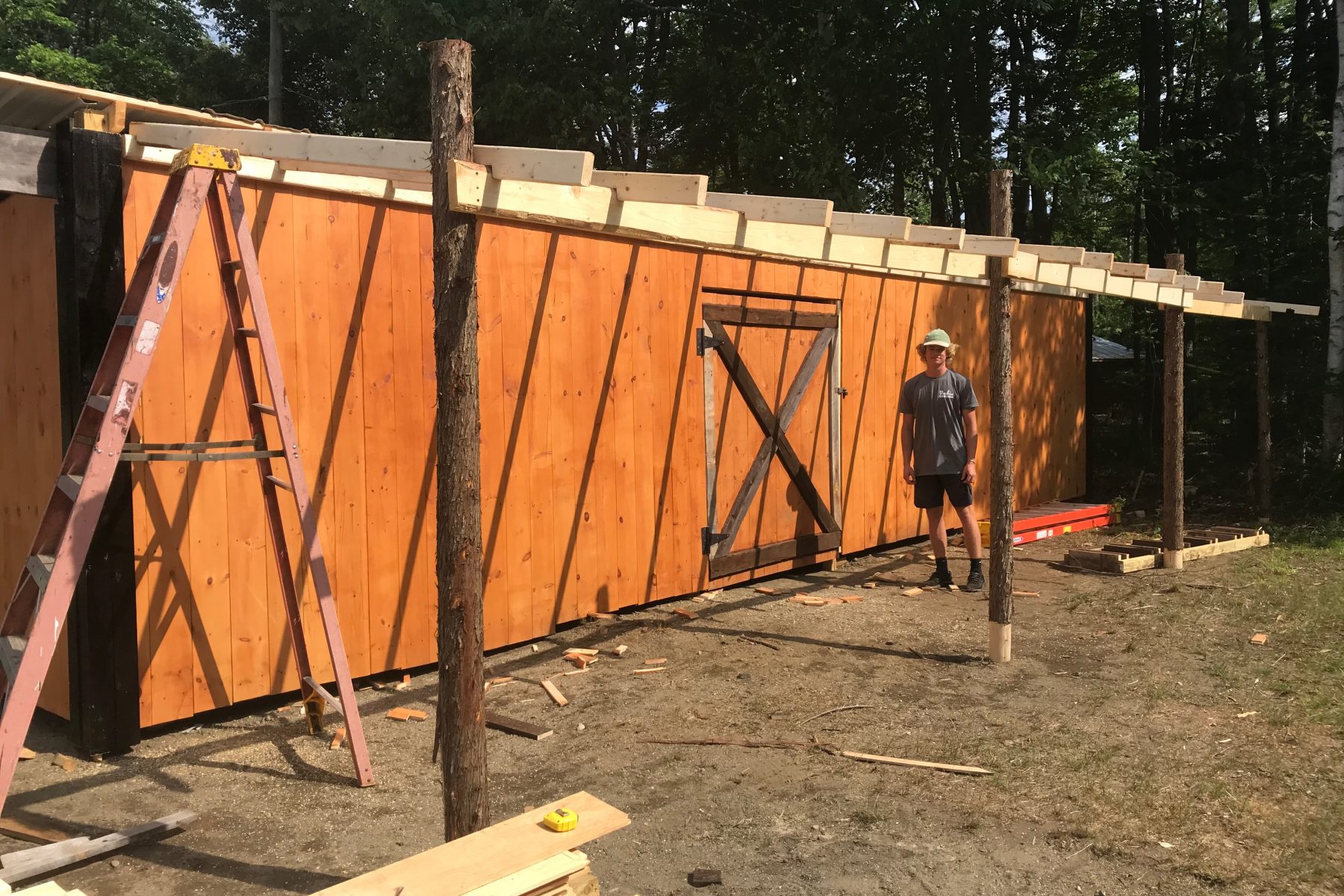 A big Thanks to one of our Camp Counselors, Brandon Caveney, and all those that helped him, we now have an amazing new Bike Barn for storage and repairing our fleet of bikes. A final image will be posted soon. Exciting new improvements !!!!
All of our lives have been dramatically different the past two months due to Covid-19. The Vermont Department of Health has released lengthy guidelines for summer camps that decide to open. While we have decided to open day camp this summer, we are sad to announce the closure of our overnight camps, teen camps, and pre-school camps.
Day camp will look slightly different. We will give kids choices as much as possible, however campers will be organized into groups no more than 25 including our staff. These groups will be given two choices during each of the four activity blocks. Typically our campers have many choices during these blocks, however the guidelines limit our ability to provide so many options. All camp activities such as climbing, zipline, swimming, kayaking, wood shop, biking, archery, etc will all be available to all campers.
Dates: June 8-12, 15-19, 22-26, June 29-July3, July 6-10, 13-17, 20-24, 27-31, Aug 3-7
Mon-Thur. Drop off 8-8:30 Pick-up 4-4:30 Fri 8-2pm Lunch and snacks provided, no Thursday overnight Cost $190/week Reduced Rate $145/week if eligible for Free Reduced lunch program
To register please email Jason the dates you are looking for and camper names/ages. He will email back to confirm availability and provide necessary forms and payment instructions. Email: programs@siskinea.org Call any time Jason 673-4638 Annie 673-5638